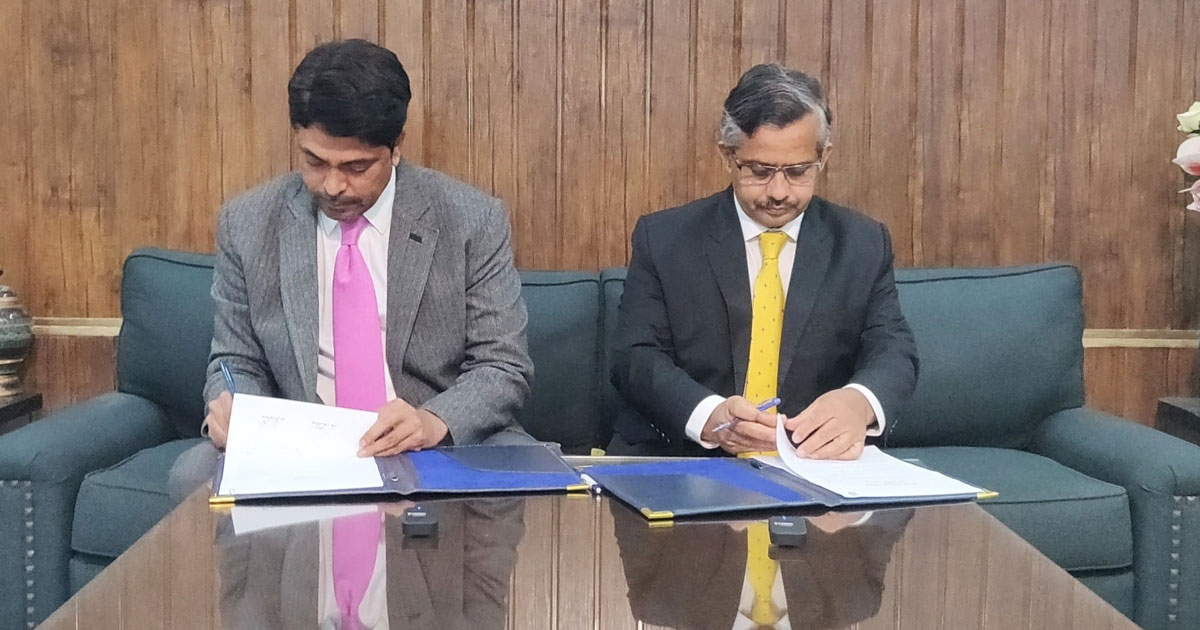 The management of Karwan-e-Ilm Foundation (KIF) led by Executive Director, Mr. Khalid Irshad Soofi visited University of Okara for signing of memorandum of understanding (MOU). This MOU was signed for providing scholarship opportunities to the students of University of Okara. Vice Chancellor of the University, Dr. Zakaria Zakir appreciated the efforts of KIF and mentioned the dire need of scholarship opportunities for the needy students.
KIF has always aimed to uplift the education within the country for all the resource less students, therefore, all those students who suffer with different financial and social issues can continue their study without worrying about their educational expenses. Hundreds of students till date have been graduated and becoming active citizens of the country with the help of scholarships provided by KIF.
However, the management of KIF realized that southern region of the Punjab needs to be provided more scholarship opportunities, hence, an MOU for uplifting needy but brilliant students from Okara and its adjoining areas has been signed by KIF. It has been agreed between University of Okara and KIF that multiple scholarships will be awarded in the upcoming academic session.