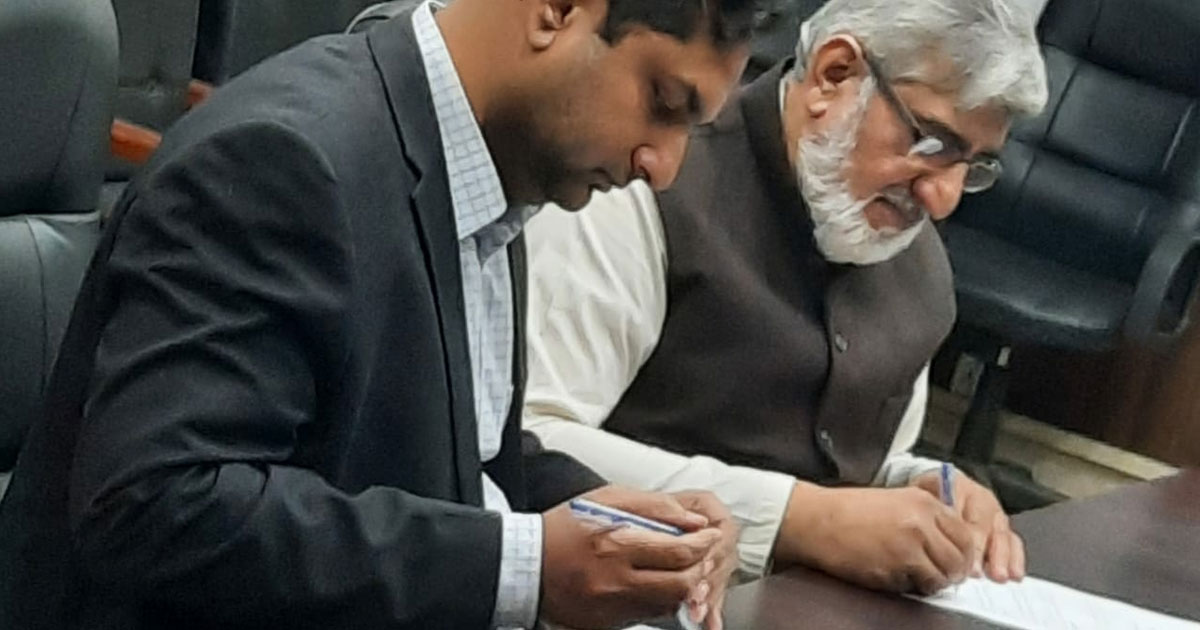 One of the leading engineering universities of the country, University of Engineering and Technology (UET) was paid a special visit by the management of Karwan-e-Ilm Foundation (KIF) in which Memorandum of Understanding (MOU) was signed between UET and KIF.
The signatures on MOU were made by the honorable personalities from KIF and UET. Dr. Muhammad Usman Ghani, Director Student Financial Aid and Career Services represented UET and Mr. Nadeem Shafiq, Secretary General of KIF signed MOU. The management of UET thanked the delegation of KIF as Director Student Financial Aid and Career Services stressed on the role of education in bringing positive changes in the society and economic condition of the country.
Engineering is one of the most notable educational programs in the country and students who face hardships are unable to fulfil their dreams but UET's management appreciated the efforts of KIF and said thanks to them as those needy students can now complete their education. KIF agreed to provide scholarships as well as career counseling to all needy but brilliant students enrolled in UET. The MOU was signed at the main campus of UET in Lahore.