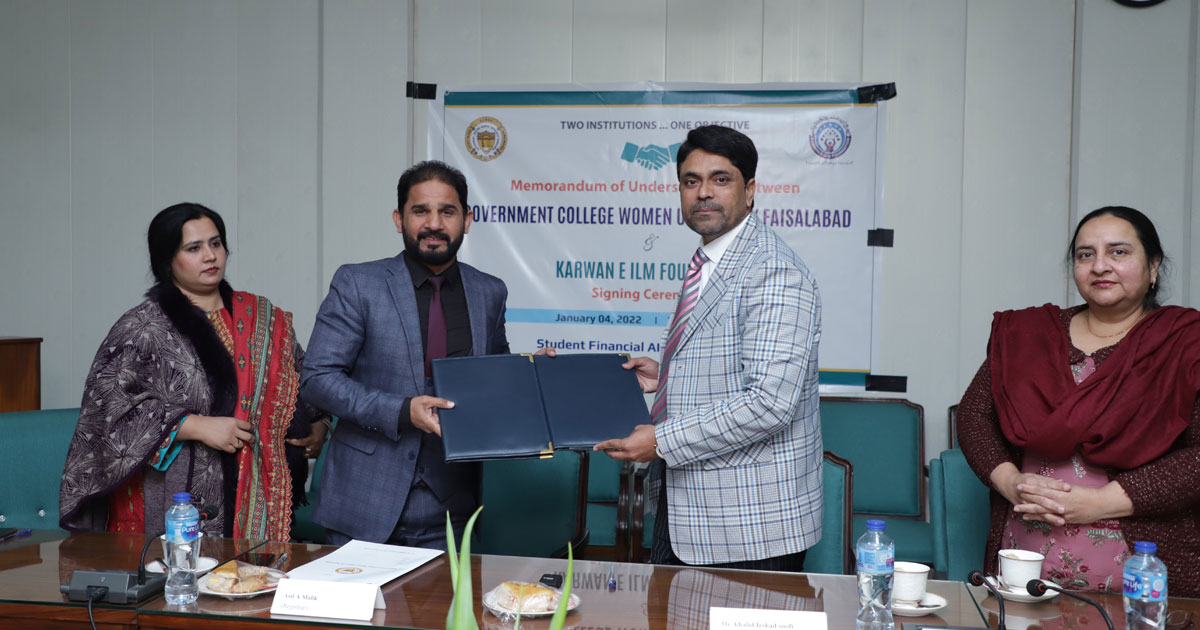 A memorandum of understanding (MOU) has been signed between the Government Women College University (GWCU) Faisalabad and Karwan-e-Ilm foundation (KIF) for providing scholarship opportunities to resource less students. It is one of the prominent public sector college and university for the female students of the region of Faisalabad and nearby areas.
The Executive Director of KIF, Mr. Khalid Irshad Soofi and In-charge Career Counseling, Dr. Rizwana Batool graced the event. KIF believes that male and female students should be equally provided scholarship opportunities, therefore, this MOU has been signed to facilitate maximum number of female students. Females can change the destiny of entire generation as they have to become future mothers, hence, KIF tends to provide scholarship opportunities to female students irrespective of their color, creed, religion or province they come from.
The first public sector university of Faisalabad dedicated primarily for women, GWCU is now one of the partner institutes of KIF. The students enrolled in GWCU can now apply for scholarships through their concerned department. KIF has promised to provide maximum scholarship opportunities for the students of GWCU. Students facing financial difficulties can now easily continue their study with ensuring their mental peace and remaining attentive towards their education.