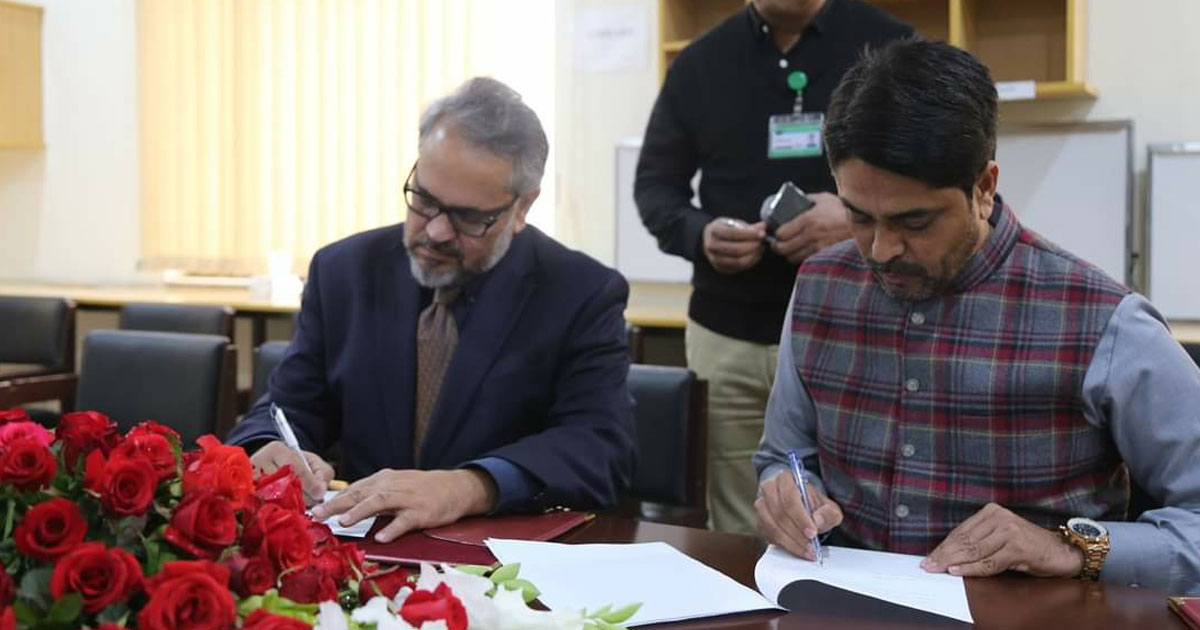 An agreement between Gujranwala Medical College and Karwan-e-Ilm Foundation (KIF) was signed for providing scholarships to needy but brilliant students. The memorandum of understanding (MOU) was not only signed for providing scholarships but KIF also agreed to counsel all students.
The management of KIF has realized over time, experience and interaction with the students that these students need career counseling sessions so they can not only know about different educational fields and professional careers but can opt the one they think best for them. Hence, it was also included in the MOU between Gujranwala Medical College and KIF.
The MOU was signed between the management of KIF represented by Executive Director, KIF and Gujranwala Medical College represented by the Registrar of the medical institute. The authorities of Gujranwala Medical College paid special thanks to KIF owing to the fact that providing scholarships to medical students is an uphill task. KIF assured the institute that equal number of scholarships will be provided to male and female students as these needy but brilliant students will turn out to become top notch medical professionals of the future.