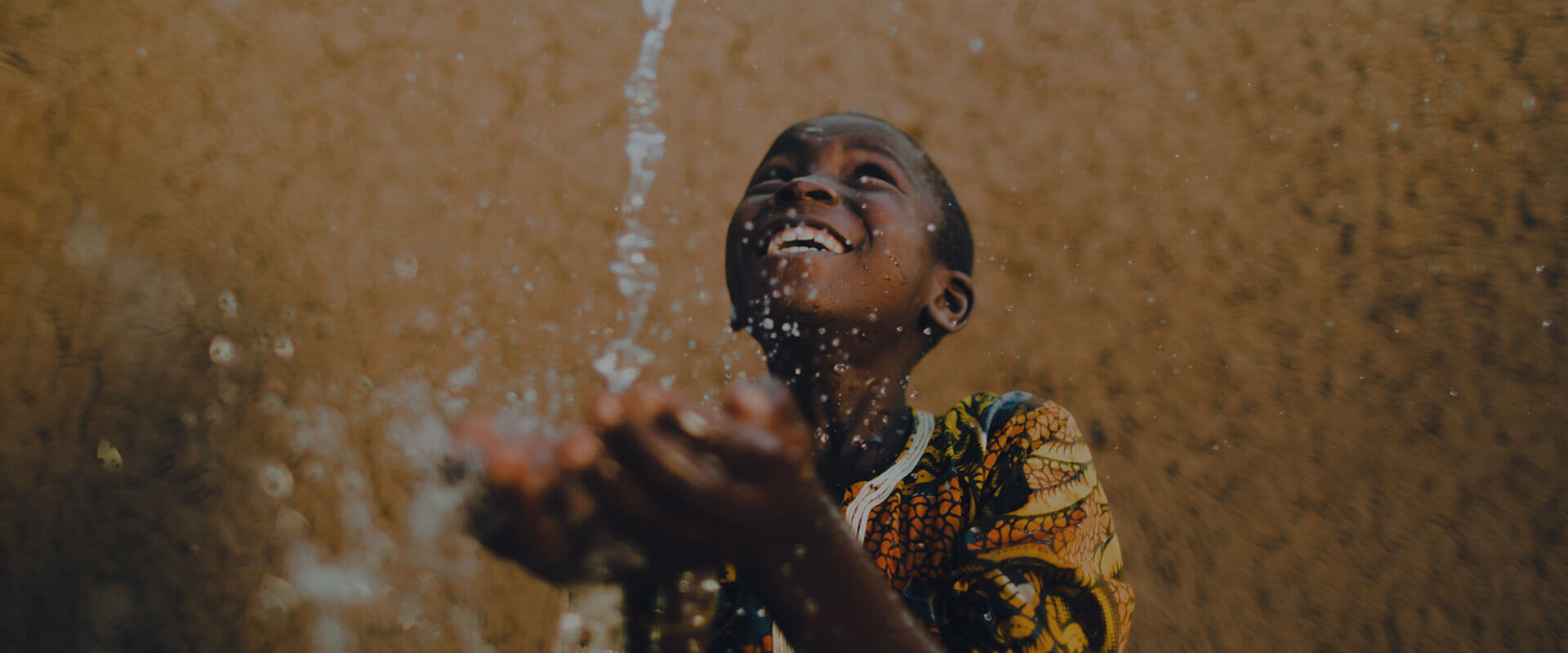 WATER
For Poor People
Pure & clean
ABOUT
Our Promise To Uphold The Trust Placed.
The nearest district hospital from Rupen village is close to 105 km. The nearest maternal health clinic is approximately 32 km. The town has poor roads and no mobile network connectivity. The nearest district hospital from Rupen village is close to 105 km. The nearest maternal health clinic is approximately 32 km. The town has poor roads and no mobile network connectivity.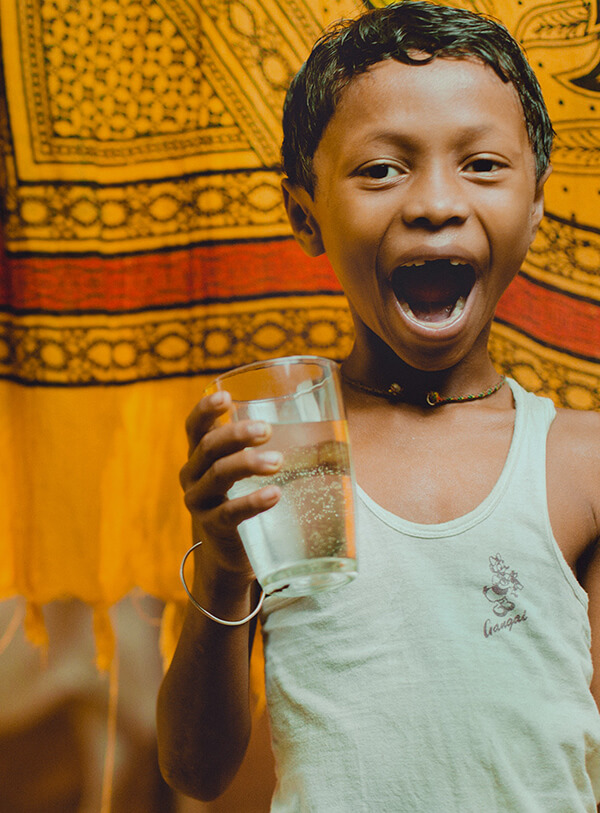 FEATURES
Donate To People In Extreme Need
JOIN WITH US
Become A Proud Volunteer
Our team really needs volunteers. Those who are willing and have the desire to help those in need. If you are young, active and ready to change the world for the better, we look forward to seeing you own design is my main power.
The dedication and the charity work of volunteers from Neumette organization are doing worldwide can't be underes- timated. We cooperated with them a year ago during a conflict in Syria, and their team members offered.
TESTIMONIALS
Client Feedbacks
My entire education is due to beholden of Karwan-e-Ilm Foundation. It is the only organization working in the field of education for uplifting the needy but brilliant students. I never believed that KIF will provide me scholarship opportunity for entire MBBS degree but it is a dream come true for me. I am in the 4th year of my MBBS and in a couple of years, I will become a doctor and serve my country. I am short of words for paying tribute and thanking KIF for their efforts, they have changed my life forever.
Muhammad Tahir
Scholarship Holder, MBBS, Saidu Medical College, Swat
After admitting my son into university, we always remain worried of the fees. Whenever a fee challan used to come at home, there was entire silence in the home. But Alhumdulilah, all of our financial problems were solved by Karwan-e-Ilm foundation as they provided financial assistance for my child's study and also helped us in meeting our medical expenses. I request all of our Pakistanis to support KIF, a small support of someone can change the life of an entire family and generation.
Abdul Shakoor, Lahore
Father of Scholarship Holder
When I took admission in DPT, the financial conditions of my family were not good and I didn't know that whether I will be able to complete my education or not. When there was no hope, ALLAH helped me in the shape of scholarship provided by KIF. Now I have reached a time when I am not worried about my fee but my all attention is towards scoring good marks in the exams. I am so much inspired by the efforts of KIF that after completing my education, I also want to become part of KIF and help other needy students like me who can not only change their own destiny but the future of entire country.
Rehana Safa
Scholarship Holder, Doctor of Physiotherapy (DPT), Khyber Medical University
Karwan-e-Ilm foundation has been a source of light and only hope. My son was intelligent but we were suffering with high mental stress owing to the financial burden of educational expenses. With the help of financial assistance provided by KIF, not only my son is getting education in one of the leading universities but it has given all of my family a hope for a better future. Wish you all the very best Karwan-e-Ilm Foundation.
Khalil ur Rehman, Buner, KPK
Father of Scholarship Holder
First 3 years of my MBBS were completely different from the current, 4th year. Despite being a good performer in academics, I was worried regarding my fees and other expenses. With the help of ALLAH, KIF proved to be a blessing for me and my family, they not only provided me scholarship for my tuition fees but also covered other expenses including books, transportation and medical treatment. Now I am fully focused towards my study and I am motivated to become a doctor with all the help of KIF.
Ramsha Kainat
Scholarship Holder, MBBS, Quaid-e-Azam Medical College, Bahawalpur
My daughter was studying in her 3rd semester, when my husband died, it was a time of great difficulty as not only I had to manage household expenses but paying educational fees seemed like a mountain of hardships. I didn't even know the meaning of DPT at that time but I came to know of KIF and I sent an application for scholarship. Since then, our life completely turnaround, now my daughter is studying without any mental stress as all of the educational expenses are covered by KIF. I wish that one day my daughter can also play her role towards the efforts of KIF.
Wife of Kafiat Ullah, Lakki Marwat
Mother of Scholarship Holder
After getting scholarship from KIF, all of my financial problems were solved. It helped me in overcoming with mental stress as not only education but medical expenses of my mother were also covered by KIF. This relieved me from all sorts of pressures, hardships and anxiety. This removed all barriers in my way and I am ready to become an active citizen of my country.
Muhammad Mujtaba
Scholarship Holder, BS Microbiology, UVAS, Lahore
I used to work day and night for fulfilling the dream of my daughter. She wanted to become a doctor but my financial income didn't allow me, however, I was somehow able to admit my daughter in MBBS but future seemed full of worries. Then we came to know of Karwan-e-Ilm foundation and since then, it seems as now it is just a matter of time, when my daughter will wear white lab coat and become a MBBS qualified doctor. Thank you KIF.
Ghulam Sarwar, Bahawalpur
Father of Scholarship Holder
Without a doubt, KIF is the only organization of its type and scholarship provided to me by them has solved many of my hardships. I always remained worried that what will happen after Intermediate as my family won't be able to afford university fees. Studying in university was impossible for me but KIF provided me with this once-a-lifetime opportunity in which I was not only given scholarship but my self-esteem was also ensured by KIF. I can say this open and loud that KIF has been one of my strongest friend during the times of crises. I would like to specially thank the female staff members of KIF who have always remained helpful and a source of motivation for needy students.
Muhammad Jazib Latif
Scholarship Holder, BS Agriculture, Zarai University, Faisalabad
My son always remained disappointed towards the life he has and used to compare himself with other individuals. Our entire life was full of problems and filled with troublesome situations. But since the receiving of scholarship by Karwan-e-Ilm foundation, our lives are changed. My son is now hopeful of a better future and he is now one of the position holders in his university. Thank you KIF for helping us come out of disappointment. I pray for much bigger achievements and success of KIF.
Shamim Razzaq, Mardan
Mother of Scholarship Holder